Calling all Canaseraga and Arkport elementary students: the elementary cheer program is holding a camp July 18-20. Get the details here:
https://5il.co/1v2d2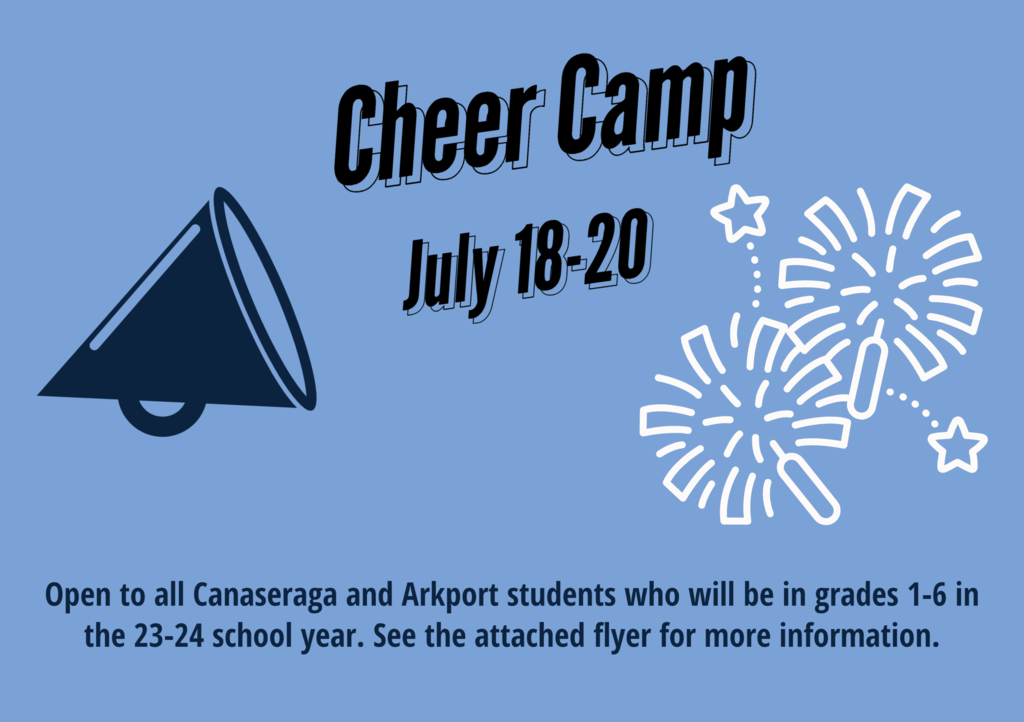 Students were treated to a picnic in the cafeteria with barbeque chicken, pasta salad, watermelon and cake on the menu.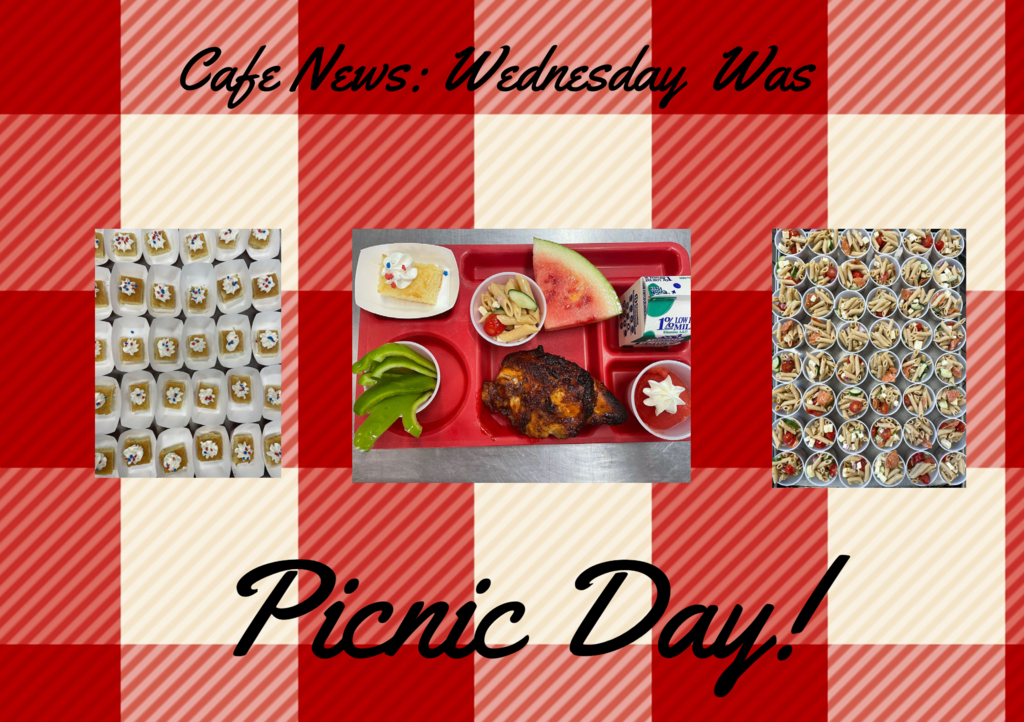 Hello, ACS community members! We are seeking your input on the updated A-C athletics APP (athletic placement policy) process. Edits and updates were made to clarify the process and ensure all students can play at a level appropriate for their ability. Clicking on the link below will take you to the survey, where you can leave feedback.
https://tejoin.com/scroll/563813638
Here is the tentative timeline for review and adoption: MAY 18: Survey released to the public JUNE 14: BOE meeting - discussion of draft policy JULY: BOE meeting - discussion and first reading of draft policy AUGUST: BOE meeting - discussion and second reading of draft policy SEPTEMBER: BOE meeting - adoption of policy

ACS is seeking student applicants for summer maintenance and IT positions.  Students can apply by clicking on the link below:
https://forms.office.com/r/Bm1NBsrVc9
Students can stop in and see Mrs. Khork in the District office with any questions. 
The Hornell School District is sponsoring free summer meals for kids 18 and under. Learn more here:
https://5il.co/1uhbu
.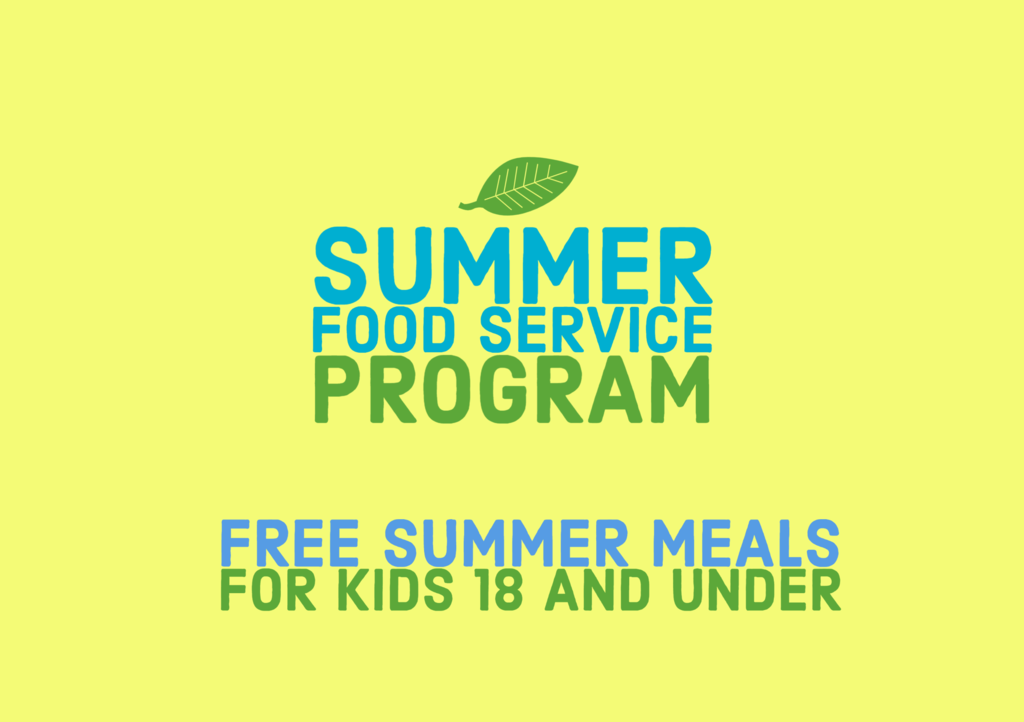 Take advantage of everything going on today!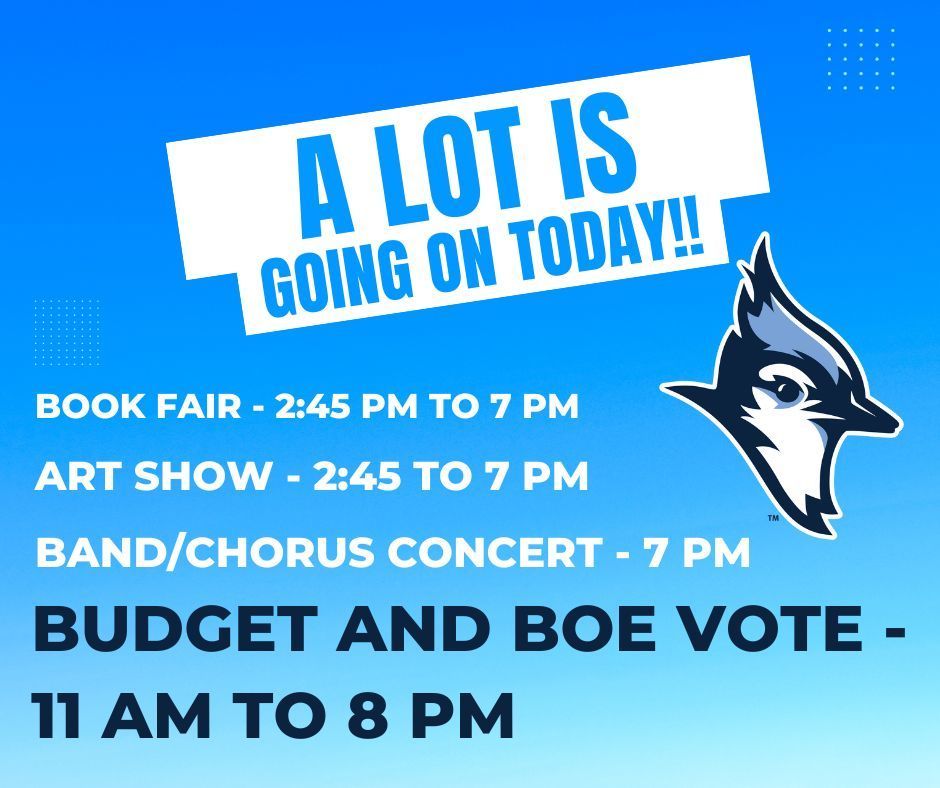 Congratulations to Arkport's 2022 valedictorian and salutatorian, Laura Murray and Braydon Brewster!!!

Arkport Central School's Richard P. Chubon Chapter of the National Honor Society hosted a fundraiser to raise money for C.U.R.E., a Childhood Cancer Association. C.U.R.E. provides financial assistance and gifts to families who are coping with cancer and other blood disorders. The chapter, with the help of the Arkport Community, raised $1,500 to donate. Mrs. Dutcher, C.U.R.E's development coordinator, accepted the money on behalf of the childhood cancer association.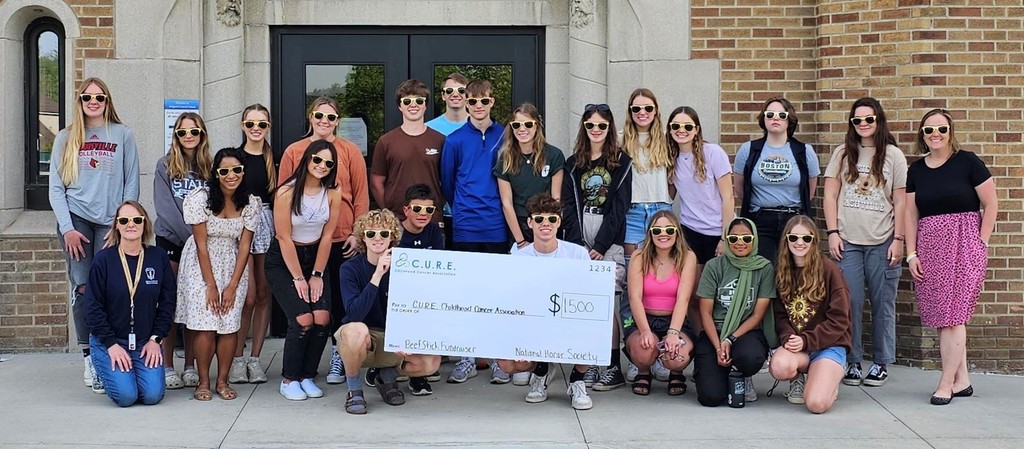 ACS bus involved in minor accident This afternoon, an Arkport Central School District bus returning from a field trip was involved in an accident. Wayland Fire Department and Emergency Response Teams responded. Emergency services medically cleared all students on the scene. The Arkport Central School District wants to thank the Wayland Fire Department, Emergency Services, and the faculty and staff of Arkport for their quick and efficient response today. We would also like to thank all the parents affected for your patience. Your cooperation ensured we were able to follow our safety procedures effectively. We are happy to report that the students on the bus are safe and reunited with their families.
Ninth grade earth science and college biology classes rafted through Letchworth State Park. As they paddled down the river, students experienced the local geology and ecology. Did you know that Letchworth is known as the "Grand Canyon of the East"? The Genesee River roars through the gorge over three major waterfalls, surrounded by lush forests, making it one of the most scenically magnificent areas in the eastern U.S.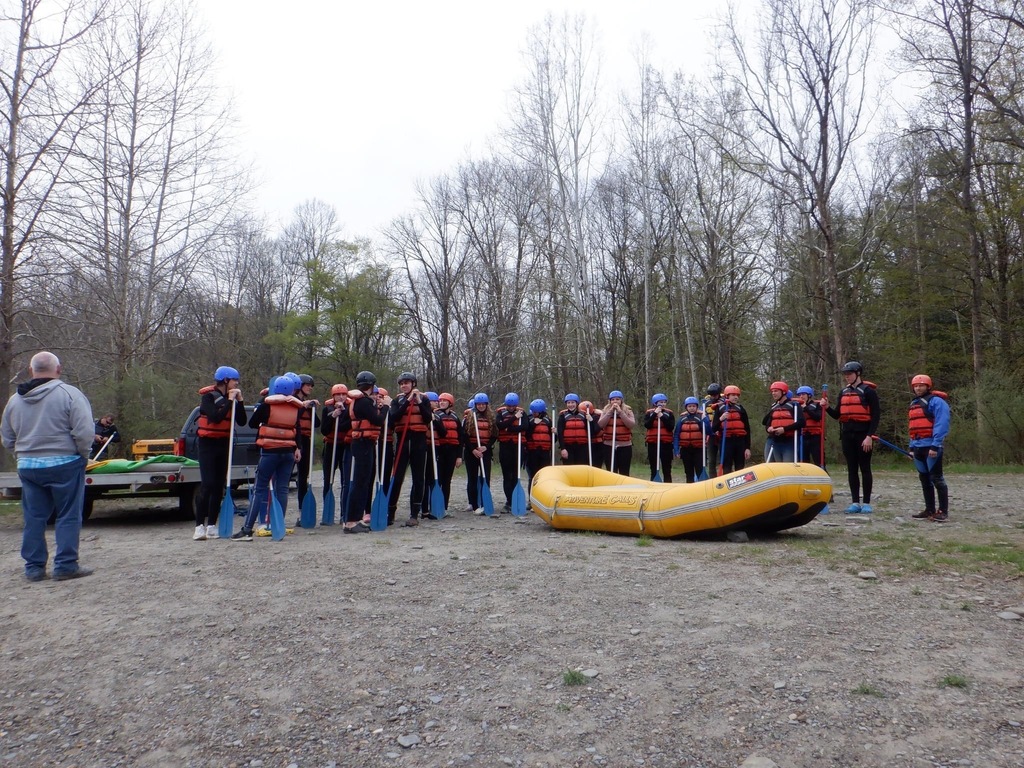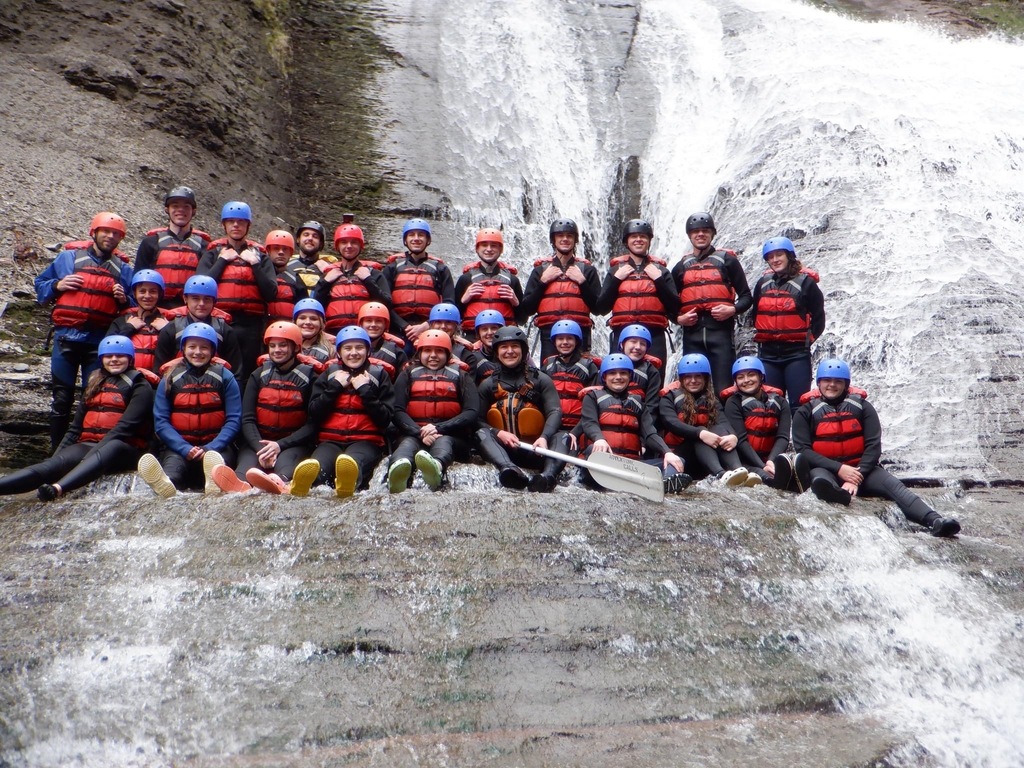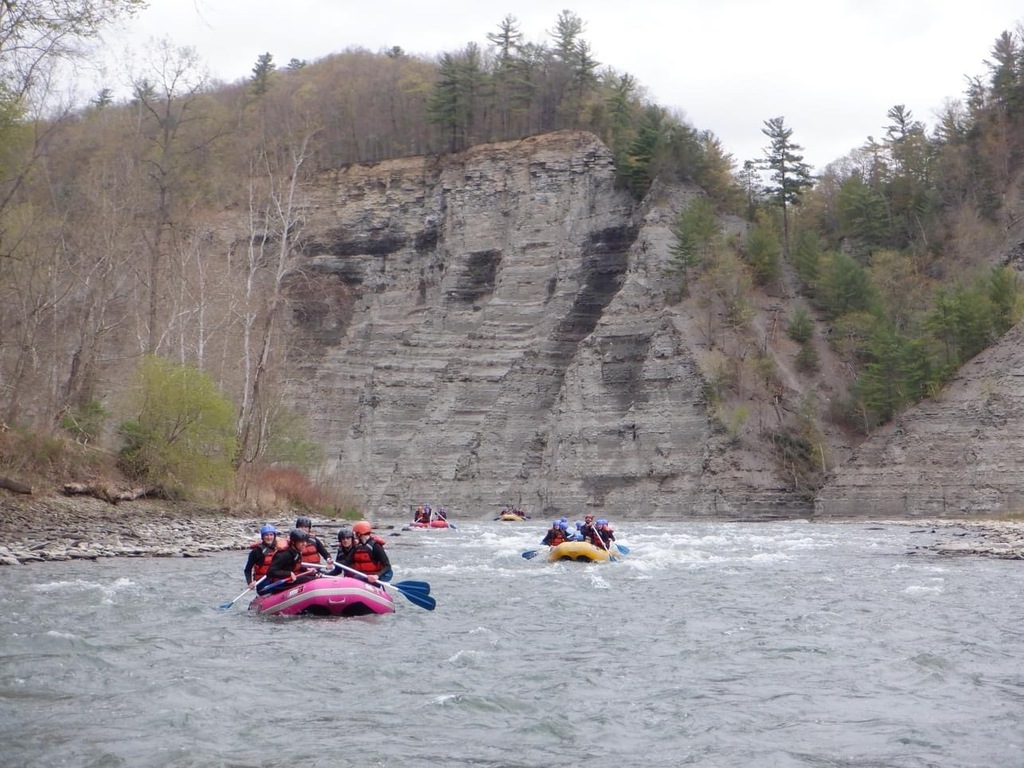 On Tuesday, May 9, 6:00 p.m., there will be a budget hearing, with the board of education meeting immediately following. It will be held in the chorus room; the public is welcome to attend.

#collegeplans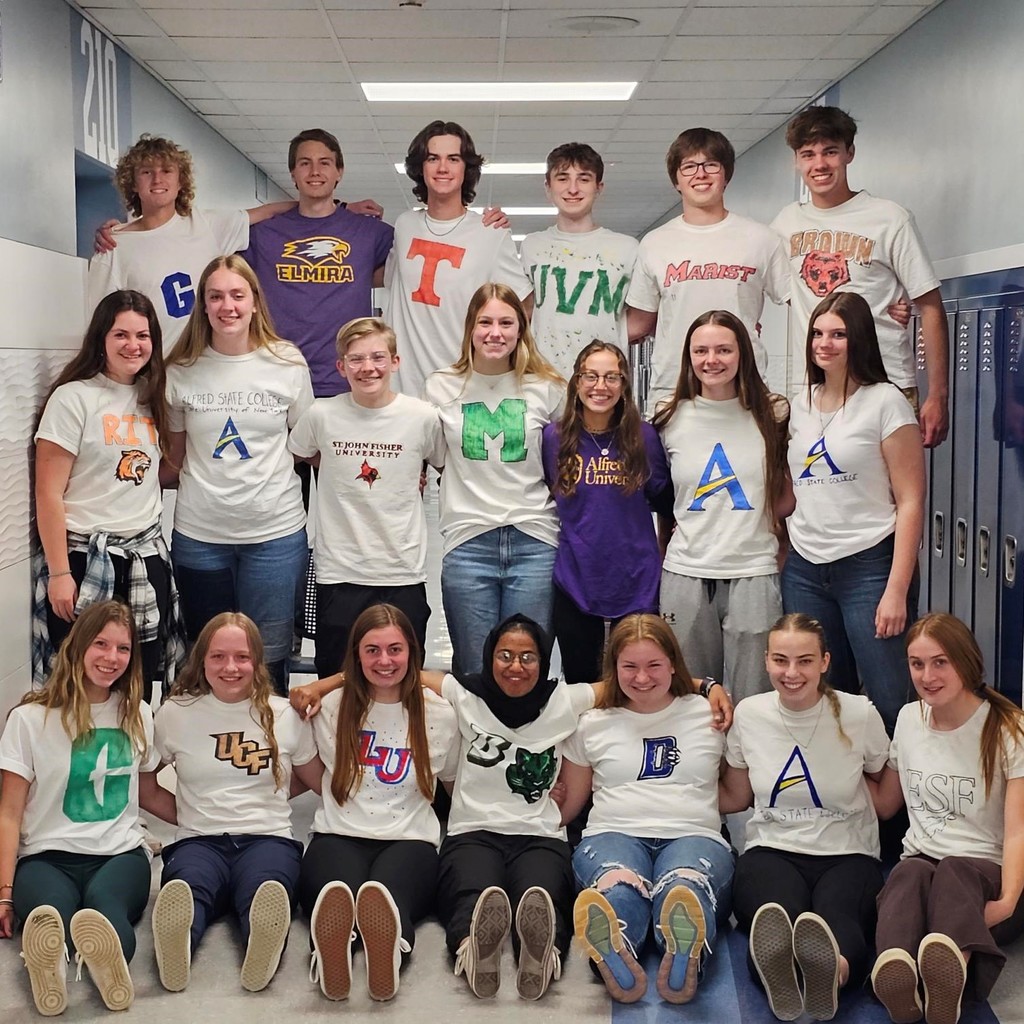 This past weekend Ibrahim Ford hit the qualifying time to compete at the New Balance Outdoor Nationals in the freshman mile. The time to beat was 4:37.50 and he ran 4:37.22 - an elite time for a 9th grader! Ibrahim currently ranks 6th in NYS for all freshman and is 3rd in school history!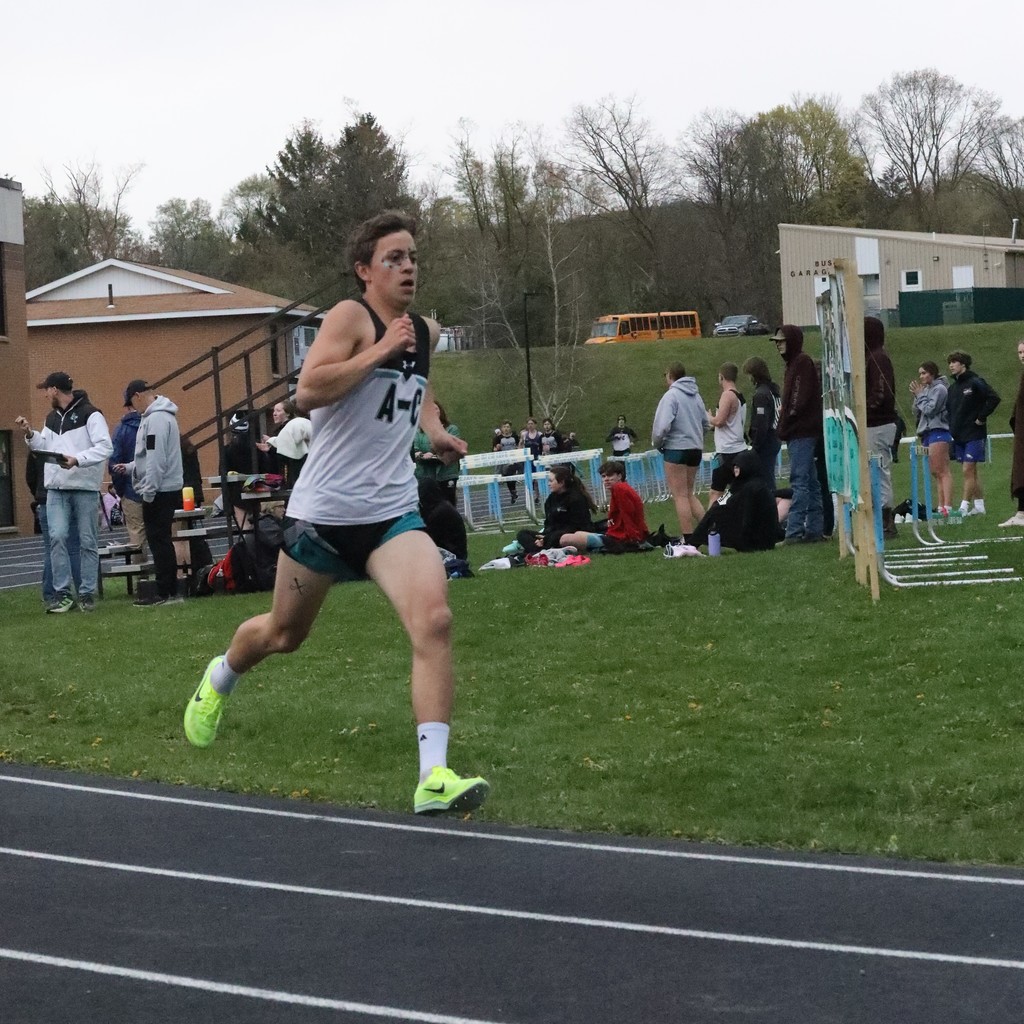 Thank you to Sammy, Payton, Corbin, and Mya for doing a fantastic job with morning announcements in April!
Adopted from Lollipop Farms, JoJo became the animal science program's first pet. Deciding she needed a better habitat, seventh grade students worked in teams to create a design that would meet the requirements to keep JoJo healthy. After completing their project plans, they voted to select the best habitat to meet JoJo's needs. Congratulations to the team who received the most votes: Jasmine King, Mackenzie Liles and Tabby Derrenbacker!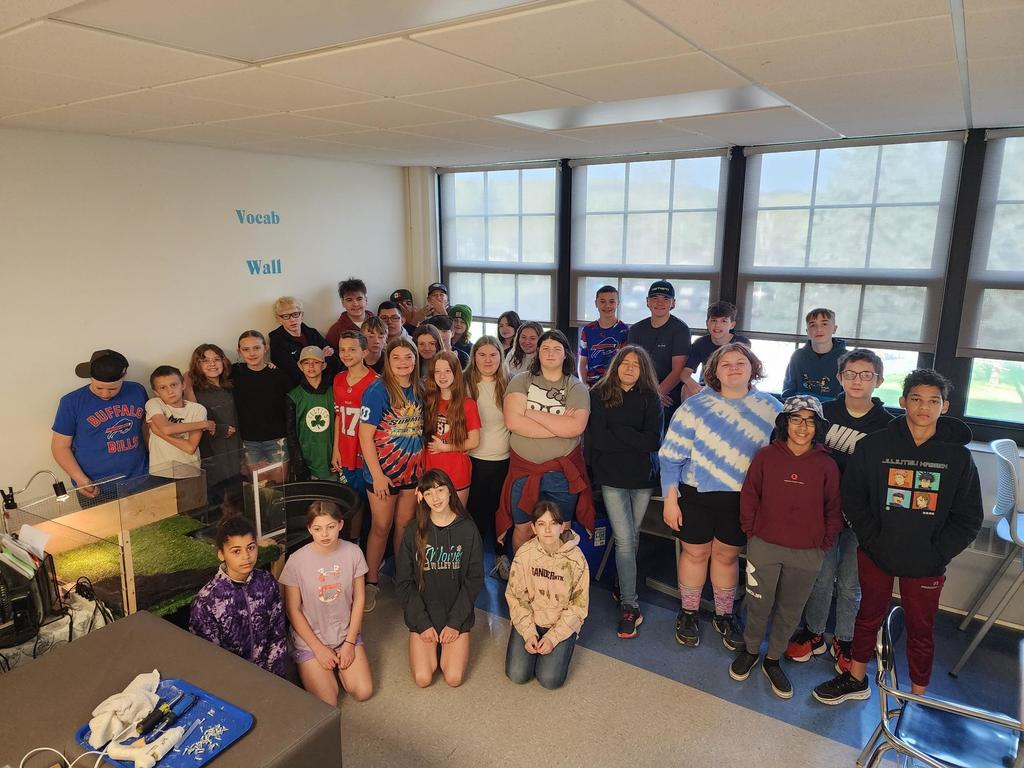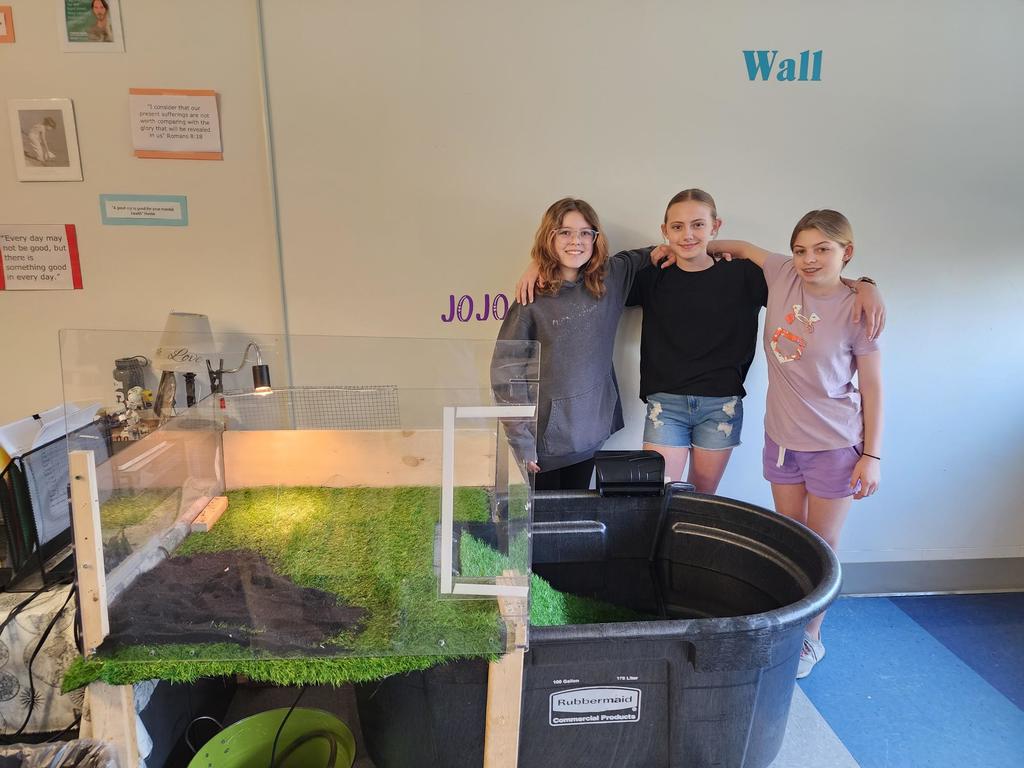 Students in Miss Shutt's sixth grade science class charted the characteristics and observations of different rock types, especially when conducting an acid test. As they continue exploring to find out why some rocks bubbled when reacting with acid, they're learning that science really rocks!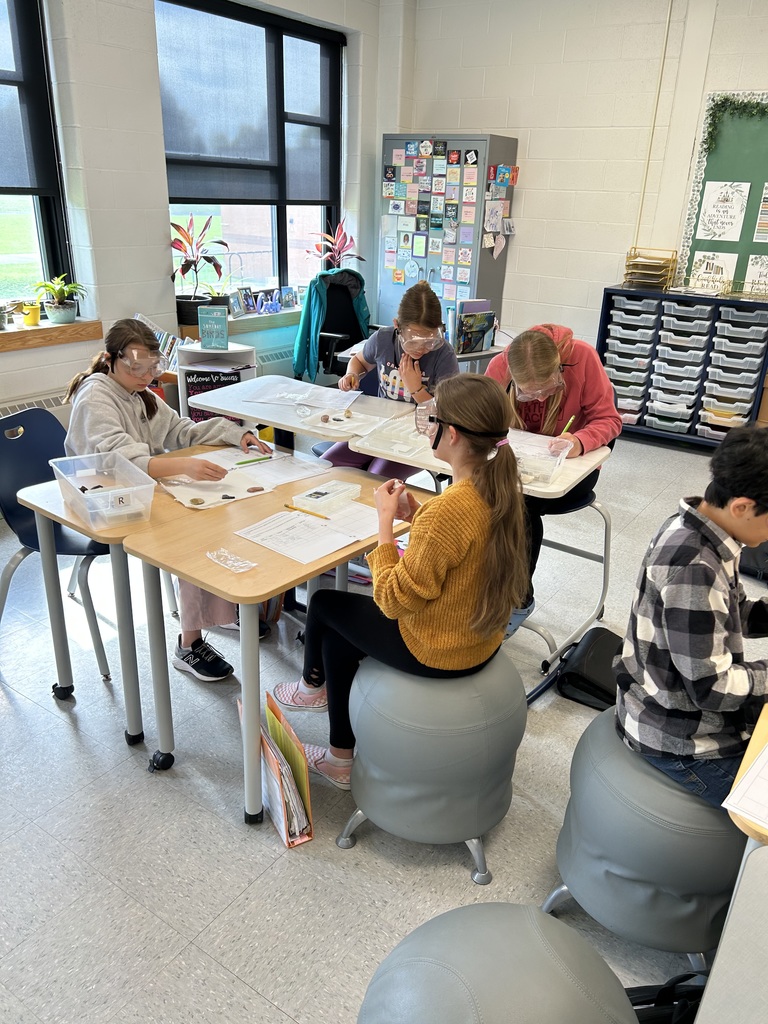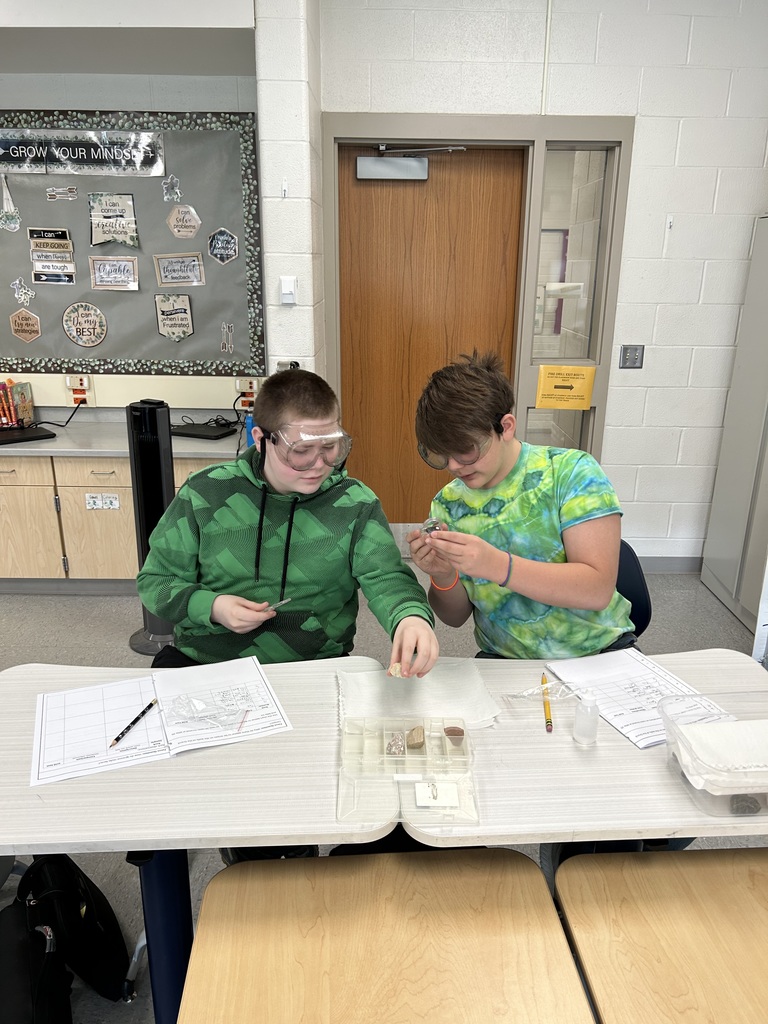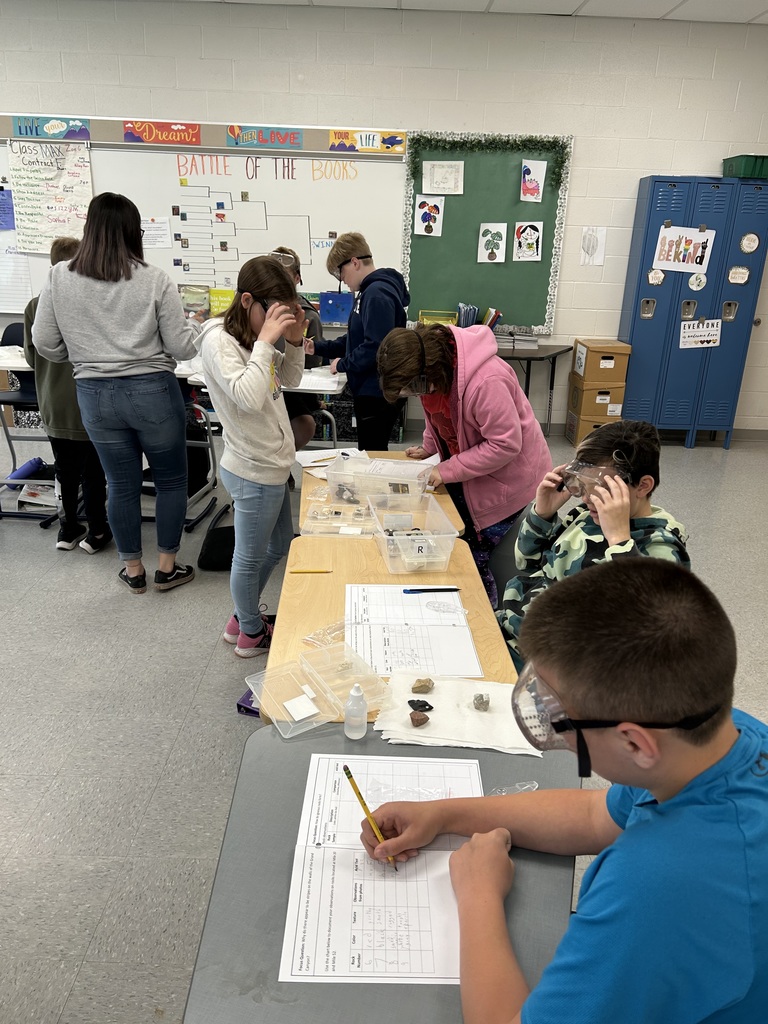 Do you know what the national animal of Scotland is? Well, some of the teams from last week's first-ever Student Government Trivia night had that answer and many more! The trivia night was open to the public, and we had twelve teams of four. Fun was definitely had by all! Keep on the lookout for trivia nights returning next school year. *By the way, it is a Unicorn.

Attention Arkport families: Arkport's Summer Camp registration will start this Friday, April 28, 2023, at 6:00pm on Family ID. Look for a flyer and informational letter to come home with your child in their backpack on Friday. This letter will contain all the information you need to know about the camp. Summer Camp is for current Arkport students enrolled in grades Kindergarten—Fifth grade. Registration will go from April 28th-May 5th.

ACS has an opening for a full-time Senior Typist. Interested candidates should send a cover letter, resume and three letters of recommendation to: Meg Khork, HR Manager at Arkport Central School District or to
mkhork@arkportcsd.org
. For questions call 607 295-7471 ext: 1416.