Last month Arkport Central School District students experienced the magic and wonder of Diwali, the Hindu festival of lights.
Upon entering the Diwali celebration, students oohed and aahed over the beauty. Music played and colorful flowers and strings of lights adorned the classroom, much like in the homes of those who celebrate Diwali. Students learned how families prepare their homes by cleaning and then illuminating them with lights, candles, oil lanterns known as diyas and rangoli designs. Originated in India, rangoli is an art form in which patterns are created on the floor or a table using materials such as dry rice, colored sand, quartz powder and flower petals. Rangoli patterns are colorful designs that welcome the Hindu goddess Lakshmi, who is associated with the festival of Diwali. While enjoying the enchanting atmosphere, students had the chance to make their own rangoli and/or a diya oil lantern craft project.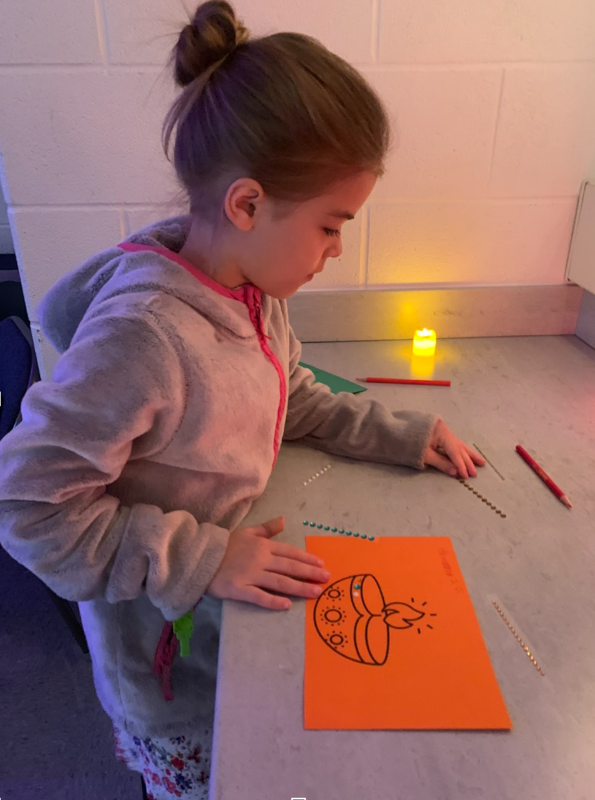 At the end of the school day, fifth grade student Samiksha and her sister Lakshana planned a small Diwali celebration for a few of their friends. The sisters wore traditional clothing and gave out stickers as a gift. At the celebration, the students danced and enjoyed traditional desserts and sweets. Together the group experienced some of the magic of Diwali.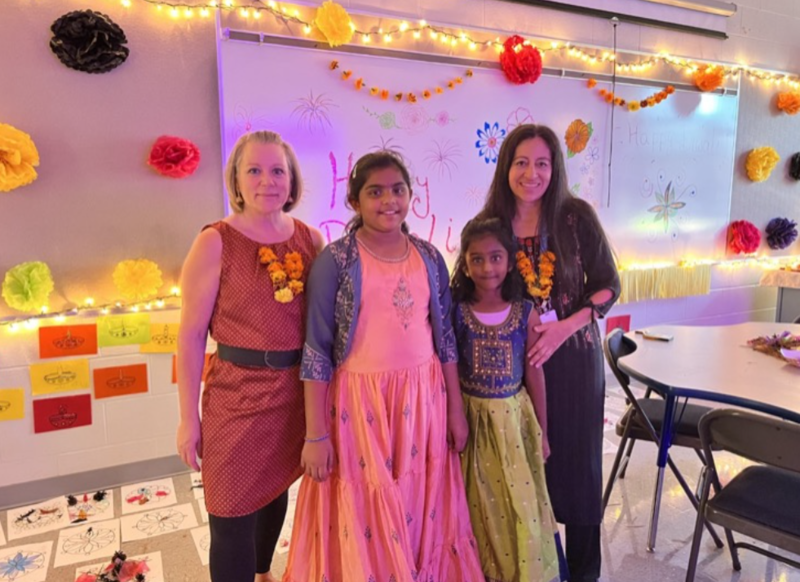 The festival of lights
During Diwali, India's biggest and most important holiday, cities and homes burst with lights and fireworks on the darkest night of the five-day festival, when the moon doesn't shine. The light represents the meaning of the celebration, which is the victory of light over darkness, good over evil and knowledge over ignorance. Wearing their finest clothes, families gather together to feast on specially prepared foods, play games and exchange gifts. It is a time of joy, hope and exuberant celebration.
Multicultural celebrations support DEI at Arkport
Kathleen Kressly, English as a New Language (ENL) Teacher, and Jaclyn Ford, Teaching Assistant, planned this event to provide students with the opportunity to learn about the observances and holidays of different cultures. This in turn allows them to deepen relationships and strengthen bonds, which fosters a more inclusive community. To learn more about diversity, equity and inclusion in the Arkport Central School District, visit here.