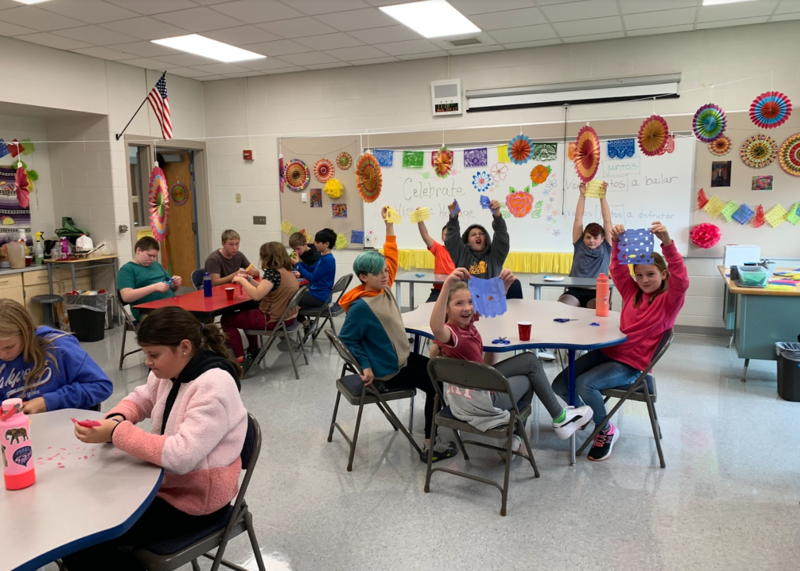 In observance of Hispanic Heritage Month, Arkport Central School District elementary students attended a fun and educational event that gave them a chance to discover and appreciate Hispanic customs and cultural contributions.
Students of hispanic heritage created a celebration complete with decorations, music, dancing, food and art. Some students brought objects from their homes to represent their culture, including clothing, blankets and artwork. These items were used to decorate the classroom to create a festive and welcoming atmosphere.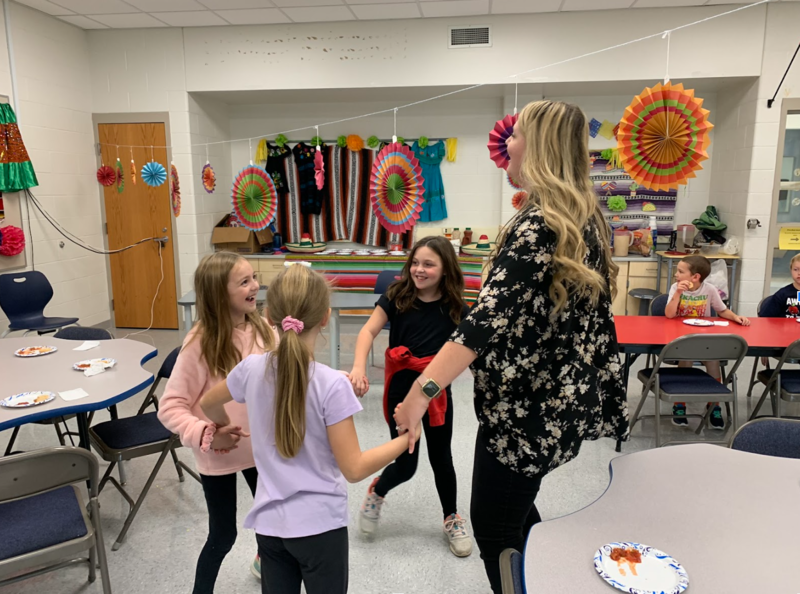 Kindergarten through second grade students, as well as students of hispanic heritage in fifth and sixth grade, attended the celebration. It kicked off with one of two videos, based on the students' grade level; the videos served as an introduction to hispanic heritage. Students then performed a celebratory dance, enjoyed Mexican cookies and created a traditional Mexican decorative craft called papel picado. Meaning "punched paper" or "perforated paper," papel picado is made by cutting designs into sheets of paper. Brightly colored paper banners made from papel picado artwork are typically hung in homes for holidays.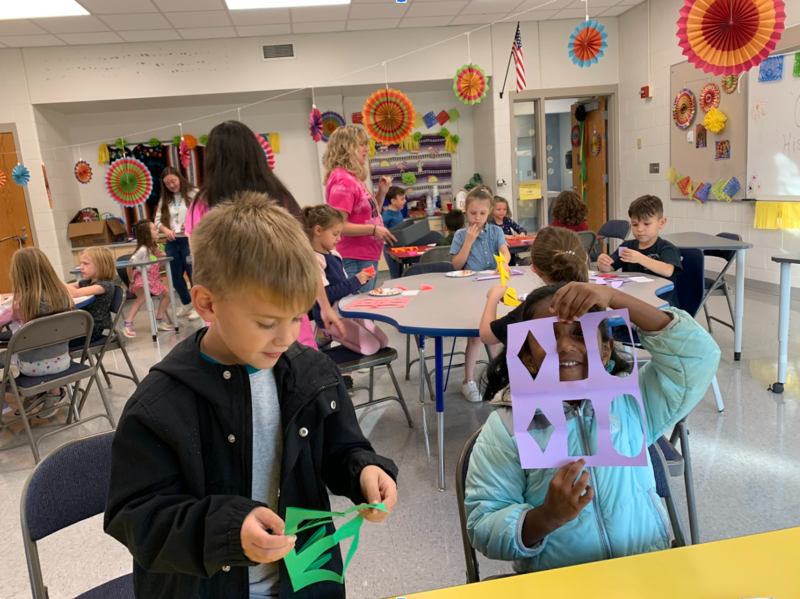 Kathleen Kressly, English as a New Language (ENL) Teacher, and Jaclyn Ford, Teaching Assistant, created this event with the assistance of ENL students and their families and with the support of district administration. Honoring Hispanic Heritage Month is an example of the Arkport Central School District's commitment to maintaining a diverse and inclusive school community, so that students, staff and families feel welcome and supported. By creating a feeling of safety and a sense of belonging for all students, the district is establishing an environment that contributes to academic success.
About Hispanic Heritage Month
In the United States, National Hispanic Heritage Month is observed from September 15 to October 15 by celebrating the history, cultures, contributions and traditions of American citizens whose ancestors came from Spain, Mexico, the Caribbean and Central and South America.